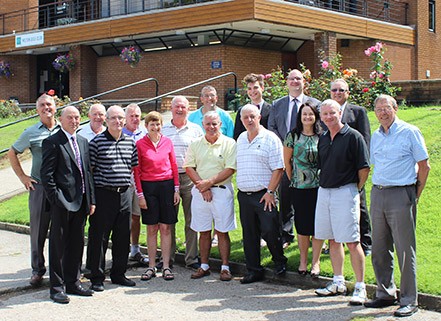 Wilton Golf Club has given mylearnadfriend their full support in the development of a unique on-line e-learning platform.
Mylearnadfriend took up the challenge laid down by David Golding (GTC European Education Director) to develop a suite of health and safety on-line training courses that would simplify the delivery of training to the Environmental Land Based Industries.
As a result mylearnadfriend have worked with key stakeholders to develop the Safe Worker suite of products. The e-learning courses enable employers to train staff with minimal disruption to working patterns, and the on-line assessment means staff have no need to leave site to achieve a qualification.
The courses are designed to meet the HSE's minimum standards for health and safety training and cater for all employees including: Directors, Managers, Supervisors and Workers.
The platform incorporates a management system which enables employers to track employee progress from registration through to certification and retains training records as proof of legal compliance.
Mike Greenup, Chairman of Wilton Golf Club, and MB Distribution, Managing Director said "I was pleased to be able to support this initiative as it will be of great benefit to all industries. The interactive risk assessment package of the Greenkeepers workshop has proven to be addictive and a winner with my staff.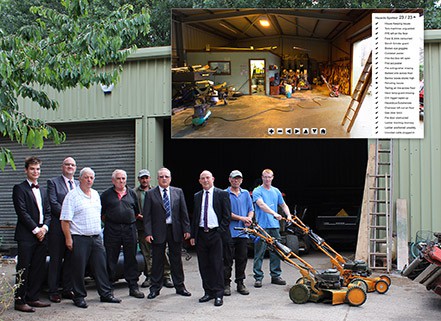 The courses being provided by mylearnadfriend are suitable for all golf club employees including: the committee, greenkeepers, technicians, office personnel, and hotel staff.
I can see the product being ideal to train volunteers and temporary staff for all the Major Tournaments on the PGA circuit.
Mylearnadfriend approached the Wilton Golf Club in April of this year and explained how this product was going to simplify the delivery of health and safety training and at a fraction of the price of other accredited brands, just what the industry needs".
Tony Abbott MD mylearnadfriend said "with the help of the GTC and the golfing industry leaders mylearnadfriend aim to "improve safety performance globally. Our platform is so flexible we can incorporate real workplaces within our training programmes. This means employers can use their own premises to highlight issues. We are able to create bespoke packages to ensure the needs of all employers and employees are fully met".
David Clark, Co-director, mylearnadfriend added "By developing our Health and Safety Directory, we can give added value and are able to provide our customers with a one stop shop for safety products. This ensures the sustainability of the platform and keeps our courses competitively priced. We would hope the industry makes our platform their first port of call for all things health and safety.
We need the industry to embrace this product and help shape the future of e-learning".