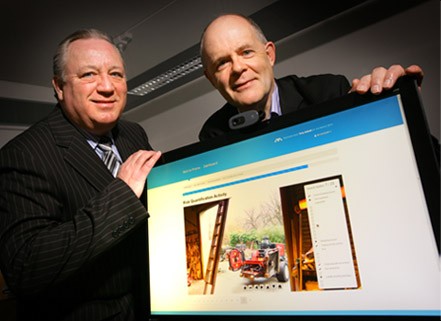 A Middlesbrough-based e-learning provider has created a unique online health & safety training package that has captured the imagination of employers, trade unions, insurance companies and educationalists worldwide.
Since its formation last summer, mylearnadfriend Ltd has developed software that works in conjunction with 360 degree panorama photography to recreate any work environment on-screen and enable students to look for hazards and learn the correct way of dealing with them.
Now, thanks to £100,000 of funding from the Finance for Business North East Proof of Concept Fund – managed by Northstar Ventures, the system is about to go live with a new website offering easy-to-access training for a wide range of industry sectors.
Managing director Tony Abbott said: "This has been a lifelong journey for me, and fellow directors Alan Hammersley and David Clark, and comes from a career working in health & safety and more recently e-learning.
"We were looking for a way to make this kind of training affordable and now believe that companies can no longer make the excuse of it taking too much time, costing too much or requiring employees to leave their day job for extended periods.
"It's equally relevant to hairdressers, major manufacturers, brick-layers, garage workshops or voluntary organisations and can be accessed by apprentices right through to people of retirement age."
More than 40 individual 360 degree workplace panoramas have already been produced, using HD cameras with mylearnadfriend's software imposed over the top. It helps users understand the safety implications of what they can see, and all of the learning is based on risk assessment principles utilising Health & Safety Executive-approved information.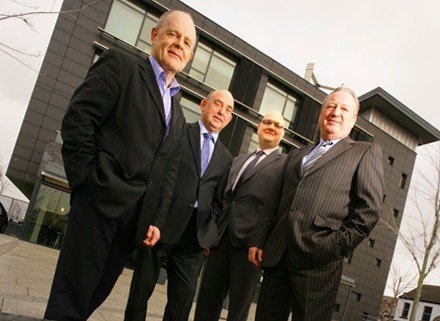 The virtual reality software can be used by students on their own or with lecturers in a blended training environment. The product is attracting attention from FE colleges, a number of major international manufacturers, trade associations and private training providers. One international partner is looking to take the product into 90 countries and another has identified 60 European markets where this kind of product would be unique.
"With more than 30 years in H&S training I've seen it all – from trainers standing at the front of the class through textbooks, videos, CD Roms and DVDs. But until now these were inflexible tools that became out of date," added Tony.
"Our platform is flexible, easily updatable and can be tailored to suit any industry sector. It also monitors what the student has done and will not enable them to take the test at the end until they have worked their way through the entire programme and spent time on each section of the website."
Northstar investment manager Richard Exley added: "The statutory obligation placed on businesses large and small to manage health & safety issues properly means there is a huge market for mylearnadfriend's suite of services.
"It simplifies the delivery of accredited training, reduces the time employees need to spend away from their work, is cost-effective, leads to accredited qualifications and improves safety standards. Everyone wins.
"But what particularly attracted Northstar's attention is that mylearnadfriend has achieved the holy grail of internet start-ups and has already monetized its website.
"Allowing a strictly-controlled group of advertisers to place relevant health and safety products within its pages gives mylearnadfriend a secondary revenue stream that enables them to keep the price of their service low to end-users and make it more attractive to resellers and prospective customers."
The Finance for Business North East Proof of Concept Fund is backed by the European Regional Development Fund and the European Investment Bank.