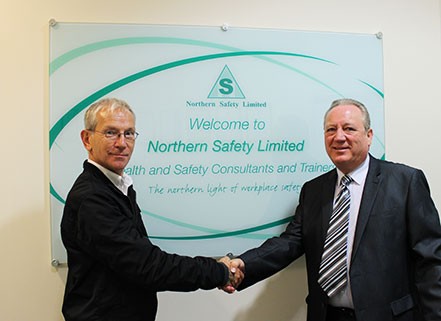 Northern Safety Ltd has become the latest independent training organisation to join mylearnadfriend Ltd in their quest to improve safety performance globally.
Established in 1997, Northern Safety has become a byword in the North of England for high quality training, assessment and advice within the construction, asbestos removal, manufacturing and retail industries.
Northern Safety is committed to delivering successful, efficient and cost effective training in their endeavour to make the most of a client's training investment, be they a company or an individual.
Trevor Symonds, MD of Northern Safety Ltd said "I have been keen to offer e-learning courses for some time now, but have never been able to find a platform that was thorough and creditable. This is a fantastic opportunity for us. I am pleased to be partnered with mylearnadfriend. The on-line courses that they are making available will ensure that workforces from a wide range of workplaces can have access to high quality health and safety e-learning programmes.
We will now be able to offer our clients the latest on-line interactive health and safety training. This will complement our existing F2F provision and act as an awareness raising course.
I am looking forward to a long and successful relationship with Tony and his team. The new "Safe Worker" suite of on-line health and safety courses integrates 360 degree panorama photography with the latest software to recreate working environments on-screen and enables employees to identify hazards within the workplace and assess the risks in complete safety.
Our intention is to work with mylearnadfriend and use this technology to develop Asbestos and other specific training courses in the future."
Tony Abbott, MD of mylearnadfriend added "I'm excited at the prospect of using this technology to develop courses that will create a greater awareness of the risks of Asbestos related diseases. This will benefit the many thousands of people who are regularly exposed to Asbestos wherever they operate worldwide.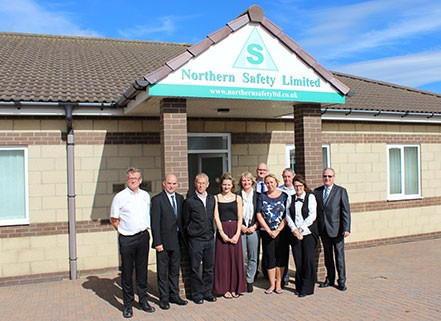 The mylearnadfriend courses are available on-line 24/7 and companies can access the training from any location with an internet connection.
The Safe Worker product provides businesses with the legal minimum requirements, will generate awareness of health and safety, and retains the training records which can be used to demonstrate compliance".
The e-learning platform is fully managed and provides organisations with a visual tracking and reporting system which enables employers to see exactly how much learning their employees have achieved in real time, at any time.
The courses are designed to be cost effective and simplify the delivery of health and safety training with the minimal disruption to busy work schedules.
The Safe Worker suite of products is appropriate for all staff and includes:
- The Safe Director
- The Safe Manager
- The Safe Supervisor
- The Safe Worker
All courses are accredited by OCN Credit 4Learning and provide a basic level of Health and Safety understanding.
The package is fully automated and enables users to track learner progress from registration through to certification.
On-line assessment and testing enables certificates to be dispatched electronically.
Alan Hammersley, Co-director, mylearnadfriend added "Our unique Health and Safety Directory, gives added value to users by providing a one stop shop for all things safety. This ensures the sustainability of the platform and keeps our e-learning competitively priced."