Our Latest News
4 On-line Solutions for FW Solutions
---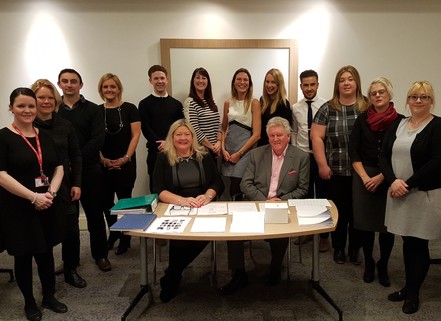 Harrogate based FW Solutions Ltd - Education & Training Provider, have teamed up with mylearnadfriend Ltd to provide learners, staff and employer partners with opportunities to enhance their knowledge of health and safety in the workplace.

mylearnadfriend in partnership with Redcar & Cleveland College provide an on-line suite of accredited health and safety awards as an alternative mode of learning for staff and learners at two levels and include:
• The Safe Worker – Level 2
• The Safe Supervisor – Level 3
• The Safe Manager – Level 3
• The Safe Director – Level 3
Sandra Hardy – MD of FW Solutions said "we are delighted to be working with mylearnadfriend as this will enable us to further develop On-line Learning to our internal market of learners and staff as well as our employer partners and other commercial customers. We are always looking to extend our eLearning curriculum and recognise that by providing e-solutions for enhanced health and safety training, we will help to ensure that our apprentices and learners on work placement are operating in safe environments with their increased awareness of safe working practices. We are now looking at how we can also offer be-spoke awards to the Childcare Sector and beyond as part of our service and responsibilities to our employer partners".
Tony Abbott – MD mylearnadfriend added that "Our health and safety on-line courses provide learners with a fun and engaging way of gaining health and safety knowledge and awareness of workplace issues and empowers people to take control of their learning. The courses are available 24/7 and can be accessed from any location with an internet connection. Learners can work through the courses at a time and pace that suits their needs.