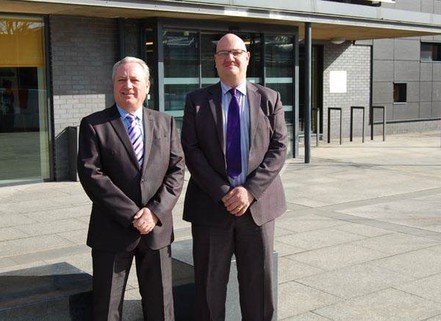 An ambitious project which could catapult a digital specialist into the lucrative e-learning market – and create jobs at the same time – has attracted six-figure investment from local business experts.


Tony Abbott and Alan Hammersley own mylearnadfriend, an on-line-learning platform designed to enable businesses and learning providers to creates, deliver and verify bespoke on-line courses.
The pair, who first met back in 1992 before setting up their project 20 years later, have created a unique package which looks set to revolutionise the global e-learning market.
Tony and Alan have set up a Growth Funding package which encourages investors to pledge an equity investment in return for a hefty payout when the business flourishes towards the end of a five-year plan.
They set themselves an ambitious target of £300,000 to raise in a month-long campaign which – if successful – will lay the foundations for them to take their brainchild onto the next level.
And they have been given a huge boost after around £200,000 was pledged by business experts including Teesside based Exwold Technology founder, James Robson MBE.