Our Latest News
Former SSI professional endorses on-line Safe Supervisor Award
---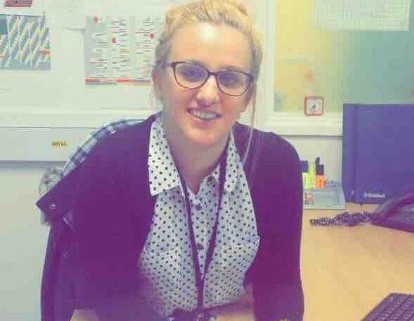 Congratulations to Hannah Lindsey on the successful completion of our Safe Supervisor Award
The award is delivered by mylearnadfriend in collaboration with Redcar and Cleveland College and is available to all those affected by the SSI closure.

Hannah is currently looking for employment having lost her job following the closure of the Sahaviriya Steel Industries on Teesside.
Having spent three years working at Cleveland Potash, Hannah moved to SSI in January 2015 only to find herself out of work some eleven months later.
Hannah from Loftus in East Cleveland holds an NVQ Level 3 in Business Administration and is an associate of CIPD with Learning & Development L3 & L5 qualifications. Hanna progressed to become the Learning & Development Coordinator for SSI UK and is now studying at Redcar and Cleveland College for her NEBOSH National General Certificate.
Hanna when asked about on-line Safe Supervisor Award said:
"Having just completed my Safe Supervisor Award Level 3, I would highly recommend the course to those who either have an interest in health and safety or would like to expand their knowledge in this area to improve their employment opportunities. The on-line course gives an informative overview of a wide range of topics with a self-assessment at the end of each subject to test your understanding. I have personally learnt a lot from completing the course and have found it a very useful tool to use whilst completing my NEBOSH National General Certificate course, which I hope to successfully complete in June."
For further information on how to access this course, please contact Redcar & Cleveland College on 01642 777157 or email jbuckle@cleveland.ac.uk
Alternatively, call mylearnadfriend on 0203 397 4349, e-mail tony@mylearnadfriend.co.uk or visit http://www.mylearnadfriend.co.uk/.