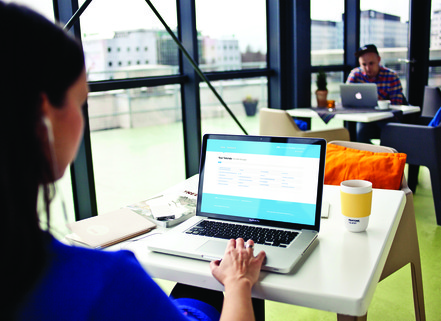 Thanks to a working collaboration with our new strategic partner, mylearnadfriend Ltd are pleased to announce the launch of the New "NOCN Level 2 Award for the Safe Worker".
NOCN is a leading awarding organisation that has been creating opportunities for learners for over 30 years. It is the organisation preserving the proud heritage of the Open College Network (OCN) in the UK and is a brand trusted by learners, colleges, training providers and employers who recognise NOCN qualifications as an indicator of competence and quality. A NOCN qualification recognises a learner's skills and knowledge and can support progression to employment, training and/or further education. In addition to being an awarding organisation NOCN is also an apprenticeship assessment organisation and works internationally as well as in the UK.
This new Safe Worker qualification from NOCN is HSE compliant, Ofqual approved and meets the needs of employers from all business sectors, and is appropriate for all levels of the workforce.
The qualification is available to all orgainisations who wish to offer the "NOCN Level 2 Award for the Safe Worker". The qualification is relevant to everyone at work including those who are entering the workplace for the first time, those that have had no formal health and safety training and/or for employees who are looking to have an annual update for health and safety
"The NOCN Level 2 Award for the Safe Worker" is now available to pre order for September from our new website: www.mynocn.com
The course is delivered using our easy to use, online learning platform and covers over twenty essential safety topics, with interactive activities including our unique 360-degree risk assessment training tool. Online assessment and testing ensures successful delegates receive instant digital NOCN Certification.
The learning content includes over twenty highly interactive tutorials including:
• Risk Assessment
• Accident Reporting
• Manual Handling
• Fire
• COSHH
• Working at Height
• Personal Protective Equipment (PPE) and much more
What sets this qualification apart is that it is accredited by NOCN and approved by Ofqual. This ensures the qualification and content meets the highest standards. For more info go to http://www.nocn.org.uk/the_safe_worker
Simply register your organisation's details to preview the NOCN - Safe Worker Ofqual Approved Qualification
To order the Safe Worker please contact the mylearnadfriend team directly on: +44 (0)203 397 4349 or email info@mynocn.com with your requirements. Alternatively please complete the registration form and place your order on-line.